Mentors
Discover our mentors and our great team
To push you further and get you closer to your dream of getting into a university or a top school, discover our team.
All of our Mentors have been selected for their outstanding academic achievements and their excellent interpersonal skills. Tous étudiants ou diplômés des meilleures universités du monde, ce sont d'excellents communicateurs et pédagogues entièrement dédiés à la réussite des étudiants à chaque étape de leur parcours.
Our Mentors are more than academic tutors and admissions experts. They are up to date on the latest news in their field, share their passion and personal experiences and build trusting relationships with their students. Through our Mentors, students discover and develop their own interests both inside and outside the classroom.
Our Mentors are available to accompany you either online by video conference with virtual whiteboard or at home in Paris for some of them. Please contact us so that we can identify and recommend the Mentor best suited to your needs.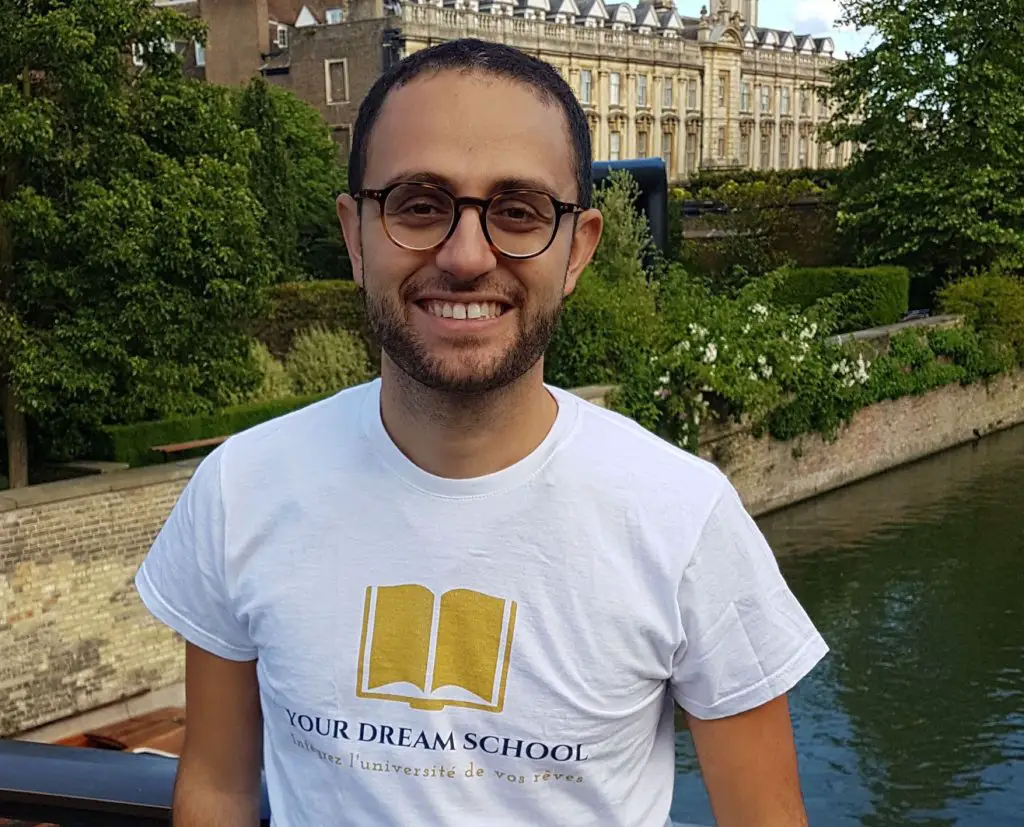 Adam Girsault
His background: Bachelor's degree (LLB) in English and French law from University College London (UCL) and Assas (Paris) and the Grande Ecole program at HEC Paris.
His favorite quote :"All our dreams can come true, we just have to have the courage to pursue them." Walt Disney
His profile: Passionate about education and innovative pedagogical methods, Adam has more than ten years of experience in tutoring and accompanying students in their academic orientation. After several years spent in the fields of tourism, consumer goods and the pharmaceutical industry, he decided to devote himself to his passion for coaching and accompanying students in their orientation full-time and co-created Your Dream School. He has since helped many students prepare for interviews at prestigious international universities and for entrance exams at the French Grandes Ecoles, notably at the Institut de Préparation aux Grandes Ecoles Ipésup.
His motivations: As an expert on the world's educational systems and programs, and as someone who is very concerned about the success of his students, his mission is to reveal the potential of each student and to do everything possible to help them get into the university of their dreams.
Lawrence Myers
His background: He holds a BA in Education from Asbury University (USA), a Master's degree in French Civilization, Culture and Society from Middlebury College (USA) and a Master's degree in International Relations from the Sorbonne (Paris).
His favorite quote: "Education is the most powerful weapon we can use to change the world." Nelson Mandela
His profile: Passionate about education since childhood, Lawrence has always dreamed of working in the educational world. After studying education in the United States, he left to teach English in a vocational high school in Brittany for a year. After five years of experience as a high school teacher in the United States, he returned to France to pursue a Master of Arts at Middlebury College in Paris and a Master of Research at the Sorbonne. While writing his dissertation, he taught English at the Ecole Alsacienne for two years before joining the e-learning company CrossKnowledge where he is responsible for multilingual training content.
He co-created Your Dream School in order to devote his time to the success of his students and help them find their way. He has since successfully assisted many students in preparing their applications to prestigious international universities around the world.
His motivations: Her pedagogical expertise and experience in different educational systems give her a unique understanding of the expectations of the most world-renowned English-speaking universities.