Study at Yale University
Study at Yale University
The Ivy League experience at New Haven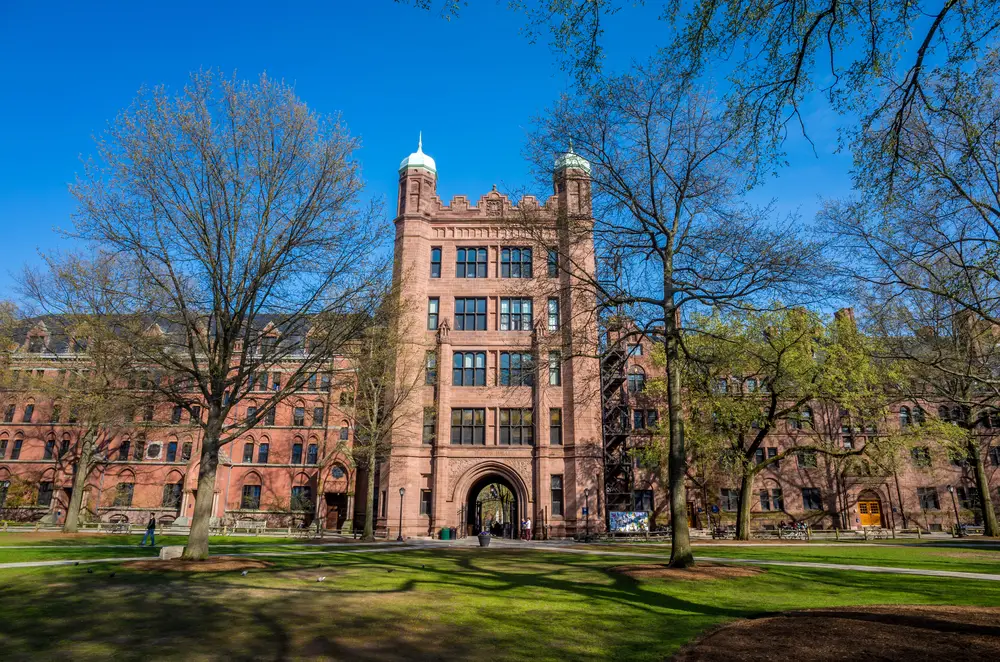 One of only three American institutions of higher learning to pre-date the American Revolution, Yale University owes its name to a 17th century Welsh merchant who donated his earnings from the sale of 9 bales of goods, 417 books and a portrait of King George I. Today, Yale University is home to about 5,200 undergraduates students of which about 10% are international.
It is not only part of the elite Ivy League of 8 American colleges and universities and a highly ranked university, but is also an innovative, forward-looking, international beacon of learning shining on the Eastern seaboard of the US in New Haven, Connecticut.

Yale: Training Leaders in all Domains
Since its inception, Yale has trained leaders in all domains of undergraduate and graduate studies. A few of the University's notable alumni include Presidents George H. and George W. Bush, President and Former Secretary of State Hillary Clinton, US Supreme Court Justices Sonia Sotomayor and Clarence Thomas, American journalist Anderson Cooper, actors Jodie Foster, James Franco, Claire Danes, and author Nigerian-born Chimamanda Ngozi Adichie along with 61 Nobel laureates, 5 Fields Medalists and 3 Turing award winners.
Campus Life
Proud of its campus life with over 450 student organizations and a competitive member of the Ivy League athletic conference, Yale University was the first in the USA to adopt a mascot. Seventeen generations later, "Handsome Dan XVII", a bulldog, attends athletic events, befriends students and professors alike, and according to the University, is the best-known mascot among American colleges and universities.
Some of the more well known student organizations include The Yale Political Union, advised by former Democratic Secretary of State John Kerry and the world's oldest humor magazine, The Yale Record.
The architectural integrity of the original campus has largely remained intact despite the addition and demolition of various buildings since the campus opened in 1701. The oldest standing structure on campus is Connecticut Hall, built in Georgian style for the English kings of the same name and dating back to 1752. It is also a National Historic Landmark. Students and visitors will also notice Gothic, French Renaissance and mid-century modernist architecture.
Residential Colleges
Most student housing – which Yale calls "Residential Colleges" – is located in the oldest part of Yale's campus. To promote unity, incoming students are randomly assigned to one of 14 Residential Colleges where they live with roommates and share a bathroom. Within the same building, students also have access to common rooms, game rooms, dance studios, music practice rooms, work out rooms, dining halls and "butteries", which sell snacks. Freshmen live in a freshman dorm their first year before moving into their Residential College.
Residential colleges are led by senior advisors who help with all aspects of campus, residential and academic life, a dean of each college who serves as the main academic and personal adviser and a head of each college – usually a professor – who oversees all aspects of a particular college's life, including student integration.
A few additional traditions in Residential Colleges include "Master's Teas" or a sort of meet-and-greet with special guests as well as weekly formal dinners.
For further information, see the campus map.
Academics
Organization
All undergraduate students are part of Yale College. In order to graduate, all students must complete the common requirements as well as earn their major credits from their chosen major from among 80 options (shown here). Graduate programs are within the Yale Graduate School of Arts and Sciences. There are also professional schools at Yale (including Law, Medecine, Nursing, Public Health, etc.). The University's most popular degree programs are Economics, Political Science, History and biological science-related majors. All study programs culminate with a thesis, exam or senior project.
Liberal Arts
As a liberal arts college, the Yale curriculum is vast. Students study a range of topics and have until the end of their second year to declare a major. One of the advantages of this system is that it helps students develop the critical thinking, problem-solving, communication and teamwork skills that will be crucial to students' future careers. Yale promotes both diversity of choice and concentration in a particular area; moreover, students must take at least 2 course credits in the humanities and arts, sciences, and social sciences. Finally, they must fulfill 3 skills requirements: quantitative skills, writing and world language. 
How do I apply?
Former Dean of Admission at Yale, Jeffrey Brenzel, states: "An applicant's academic strength is our first consideration. We review grades, standardized test scores, and evaluations by a counselor and two teachers to determine academic strength". Aside from this, Yale also wants students who have something to bring to campus – students who have, as they say, "the potential to add to the Yale community and take advantage of the extraordinary opportunities available on our campus." These two elements together make up the 'holistic review' that admissions teams use to assess applicants. Therefore, applying to Yale demands that potential applicants prepare significantly in advance and ask themselves honest questions about why they are interested in Yale. Finally, Yale says that it looks for students who wish to "stretch their limits".
What is a holistic review?
When universities use a holistic review, this means that they are looking for students who have both a proven academic talent and also a high level of personal development and extracurricular accomplishment. Additionally, universities consider not only grades and test scores, but also on summer activities (camps, courses, online courses, internships, jobs), extracurricular activities, personal essays, teacher recommendations, and the list goes on.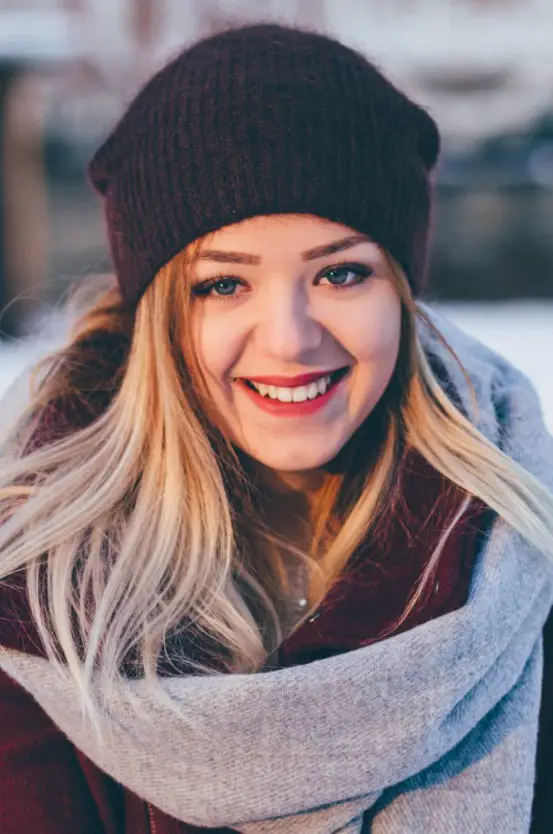 What do I do when I'm ready to apply?
To apply to Yale, students may use the Common Application (Common App), the Coalition Application or the QuestBridge National College Match. An application fee (around $80) will be charged.
Students will need to provide information about themselves and their family as well as a certain number of official documents, which if not in English, will require translation:
official transcripts/grade reports
mid-year report (from final year in high school)
2 teacher letters of recommendation
1 school counselor letter of recommendation
official test scores (ACT/SAT with writing, AP if applicable, IELTS/TOEFL)

What tests and results are required?
SAT Subject Tests: recommended but not required. Notes for international students (See the FAQ here).
English proficiency: A 100 on the TOEFL or 7 on the IELTS is required.
GPA and Rank: Students whose schools do not use these criteria will not be at a disadvantage.
IB, A-Level, French Bac, etc.: While these scores cannot replace the SAT/ACT, this information should be self-reported on the application and be included in the School Report from a school administrator.
Essays: In addition to the Common App essays, students will also have to upload answers to the Yale-specific essay questions below. For more information about Yale-specific essays, see here: https://admissions.yale.edu/essay-topics
The middle 50% of test scores (the 25th to the 75th percentiles) for enrolled freshman are as follows:
SAT-Evidence-Based Reading and Writing: 720-770
SAT-Math: 740-790
ACT Composite: 33-35
What are the deadlines to apply?
| | | |
| --- | --- | --- |
| | Application for admission | Application for Financial Aid |
| Single-choice early action | November 1st | November 10th |
| Regular Decision | January 2nd | March 15th |
Following submission of the application documentation, students may also be contacted by Yale directly to set up an interview with a Yale alumni.
Is it possible to transfer to Yale?
Yes, currently enrolled students at accredited 2- or 4-year colleges and universities may apply to transfer to Yale before March 1st. The admit rate is just under 3%, which is an even lower admit rate than for first year students. Out of 1,000 students who apply to transfer, around 20 to 30 applicants are accepted. More information is available here.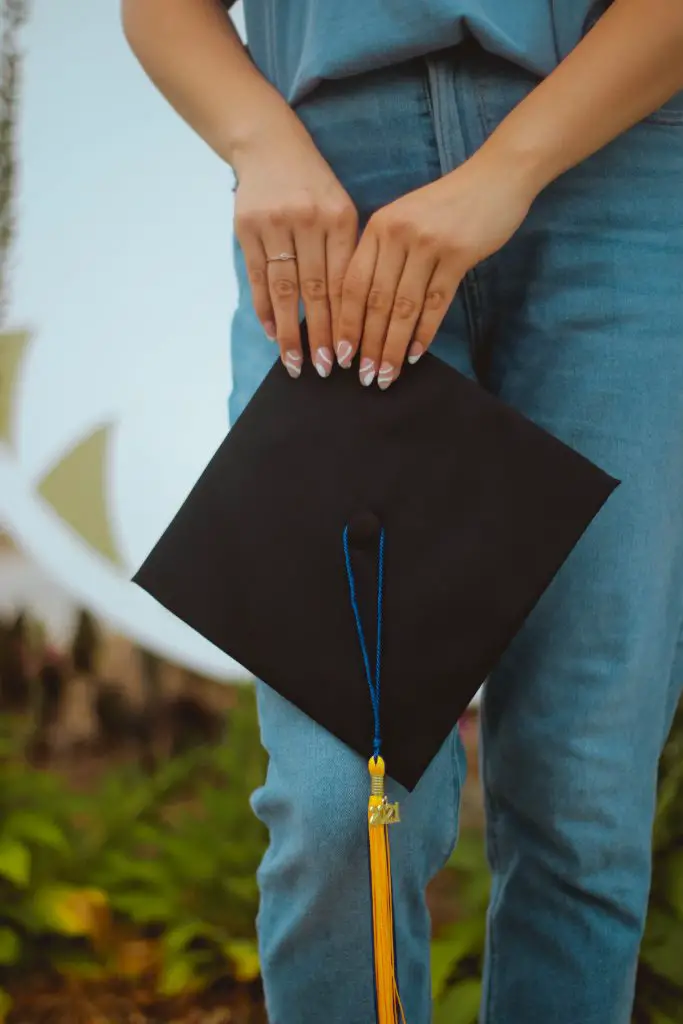 When do you have to start preparing for the University of Yale?
Taking into account the numerous specific requirements for American universities like taking specific exams, the importance of extra-curricular activities and the numerous essays to write, we recommend you start to think about your application for the United States from the start of your penultimate year at the latest.

TIMELINE FOR AN APPLICATION FOR INTERNATIONAL STUDENTS

Throughout Year 11 and Year 12:
Year 11 to February of Year 12: Start researching US colleges and preparing for standardized exams.
Spring (March to May) of Year 12: We recommend you take the standardized tests for the first time (SAT and SAT Subject Tests) plus English exam (TOEFL) if necessary and register for futures sessions of the tests.
Summer (June to Aug): Start writing your essays for your application.
Autumn at the start of your Final year:
Ask your teachers and counselors to complete the required documents
Take the SAT or ACT for the second time if you think you can improve on your score significantly before the deadline.
Early Action Candidates: October is last month in which you can take the ACT Plus Writing Test so that Yale can examine your results.
November 1st: deadline for Early Action applicants(!) – this will be the last month you can take the SAT Reasoning Test or SAT Subject tests and TOEFL so that Yale can examine your results.
Winter and Spring of your Final Year:
Mid-December: The decisions for Early Action are available online
January 2nd: Deadline for Regular Decisions candidates(!) – this will be the last month you can take the SAT Reasoning Test or SAT Subject tests and TOEFL so that Yale can examine your results.
February: Regular Decision Candidates: It is your last month to take the ACT Plus Writing so that Yale can examine your results.
End of March/Early April: Admission decisions for 'Regular Decision' are available online.
What is the profile of Yale students
In its mission statement, Yale states that the University wants to "educate students (…) and develop their intellectual, moral, civic, and creative capacities to the fullest". To this end, Yalies, as students call themselves, are extremely motivated, aware, and engaged "in every sphere of human activity". Hundreds of student organizations exist, including dance, debate, singing, theater and ahletic clubs of all levels.
For the incoming class of 2022 (admitted spring 2019) 35,308 students applied, 95% of them in the top 10% of their high school graduating class. Of this number, nearly 1,600 enrolled in early 2019 (slightly less than the very selective 6.3% acceptance rate).
The top 15 intended majors declared at the time of application included biomedical engineering, chemistry, computer science, economic, English, environmental studies and ethics, politics & economics.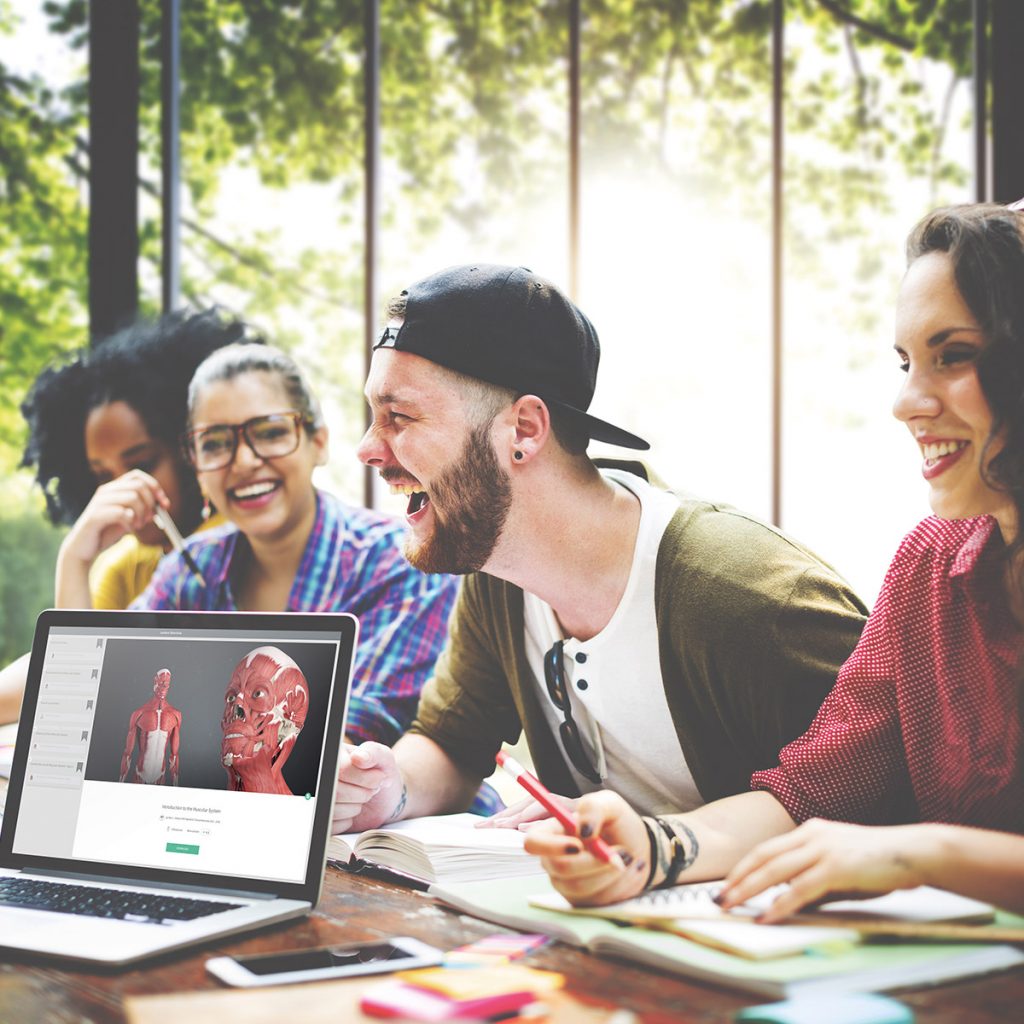 What are the school fees at the University of Yale?
The total estimated cost of attendance at Yale is near $70K per year. Tuition alone costs $50K for the year. About 50% of Yale students receive scholarships and/or other grant aid from Yale sources.
Admission to Yale is need-blind, which means that a student's admission is not based on his or her family's ability to pay tuition. Yale provides financial aid that is entirely need-based.
International students will be glad to know that they are eligible to receive the same financial-aid policies as American students: their admission is need-blind. They have access to financial aid to meet 100% of their demonstrated need and may avoid bank loans to finance their education.
Are you ready to study at Yale?
We're here to help you.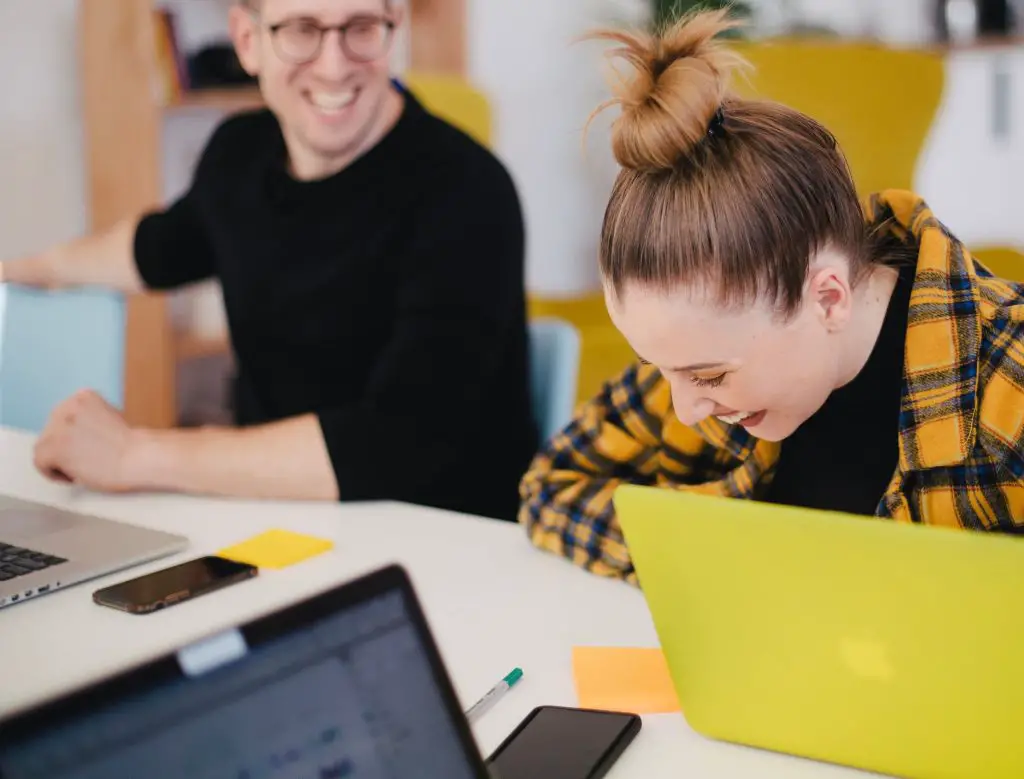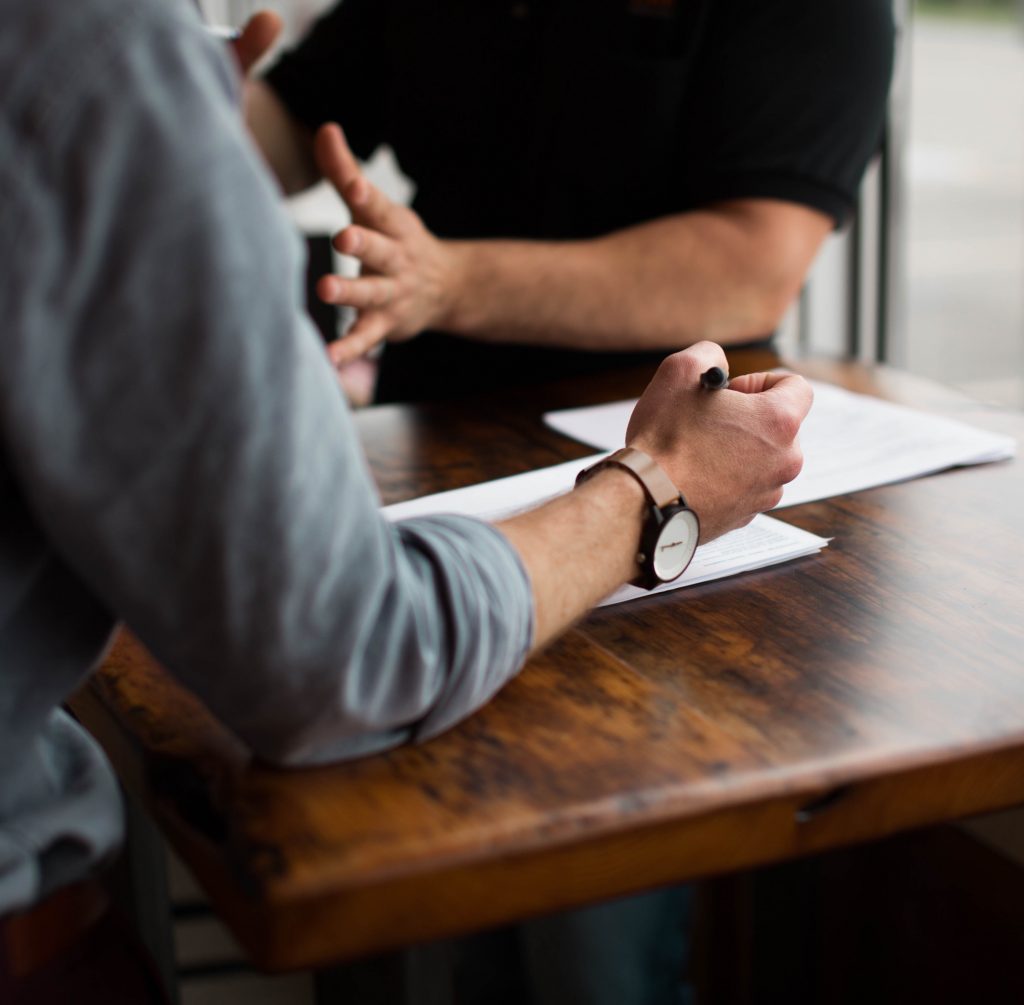 How can we support you in your application?