5 Tips for writing your cover letter for foreign universities (excluding UCAS and Common App)
5 Tips for writing your cover letter for foreign universities (excluding UCAS and Common App)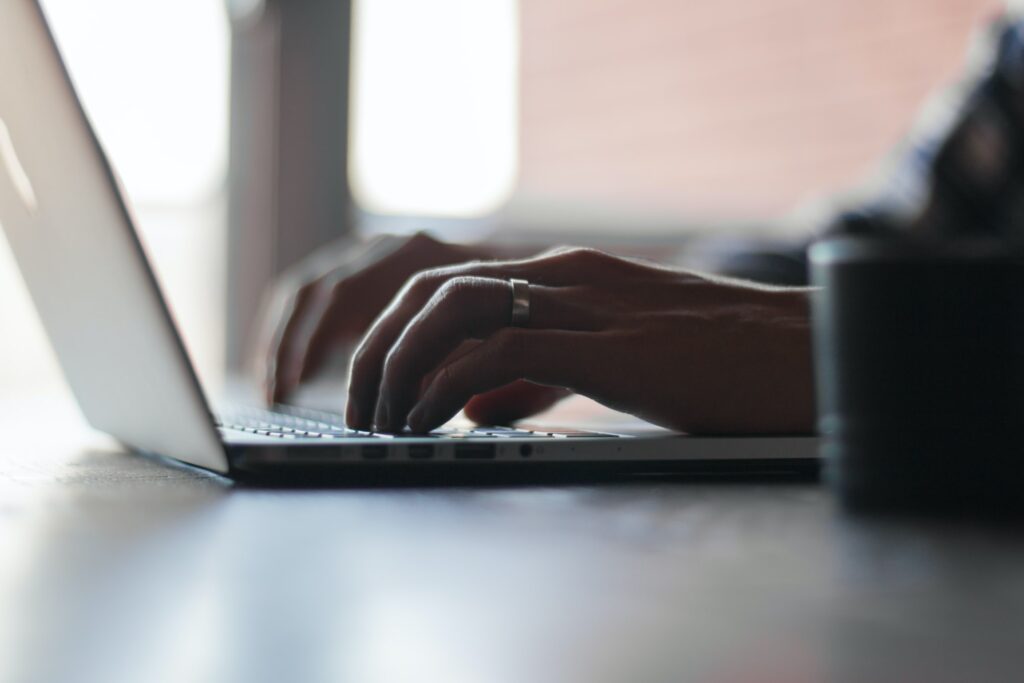 If you're looking for specific advice on how to write a cover letter for the UK(UCAS personal statement) or the USA ( Common App essay ), please refer to the dedicated sections in our guide.
The cover letter can be particularly important in some of your overseas university applications. It reflects your personality, your ambitions and your motivation. Your well-written cover letter can have a decisive impact on your admission to a top-ranking institution abroad.
Tips for writing your letter
Here are a few tips to help you write your cover letter in English. These tips will help you to prepare a first draft of your letter, but you should of course always follow all the instructions given on the program or university website, such as the size, format and recipient of the letter !
We also give you our top tips for writing your CV in English.
Tip no. 1 – Respect established codes
Whether written in French or English, a cover letter must comply with a certain number of standards.
Start your cover letter with a greeting and close it with a polite closing.
Sample expressions to get your letter off to a good start :
Dear Admissions Team (warmer, better adapted) ;
Dear Admissions Officer (or Admissions Office) (more formal) ;
Dear Ms. XXX ;
Dear Mr. XXX.
Avoid (too distant) :
To whom it may concern ;
Dear Sir or Madam.
Examples of polite concluding words :
Yours faithfully ;
Yours sincerely ;
Kind regards.
Avoid (too informal) :
The purpose of your cover letter is to let the recipient know more about you and your motivation for joining this program.
Try to answer some key questions : Why did you choose this course and this university ? What do you expect from studying abroad, and how will it help you realize your academic and professional ambitions ?
Use appropriate vocabulary and proofread carefully, or have someone else proofread your letter, to avoid spelling and syntax errors at all costs. Important note : say University  X or bachelor de  X rather than your university or your bachelor. The person you are writing to does not own the university or the  program!
Tip no. 2 – Showcase your qualities and skills
Also try to answer the following question : What qualities and experience make you an ideal candidate for this  course?
Don't hesitate to emphasize your personal experiences (social skills, hobbies, summer jobs, volunteer work…), your successes, and your commitments. Don't hesitate to demonstrate your uniqueness and motivation. This is what will make your profile attractive !
Tip no. 3 – Beware of English cover letter templates on the Internet
Cover letter templates abound on the Internet. You can take a look at some of them and get inspiration from their structure. However, even if the author authorizes it, avoid copying the content of these works. Admission will know the difference between a personal letter and an existing text.
In this respect, technologies such as Turnitin can detect plagiarism. So don't give in to the temptation to copy !
Tip no. 4 – Get straight to the point and personalize your letter to the university
Some universities receive a very large number of CVs and cover letters. Admissions officers have little time for your application. So don't get lost in sterile prose. Highlight your strengths, but be pragmatic and to the point ! Precision and conciseness should be your watchwords so that your letter is convincing and fits on one page.
It's important to adapt each letter to the university you're sending it to. It's not just a question of changing the name of the university !
Remember to mention specific elements of the program and university that you find particularly attractive or interesting, and spend as much time as possible personalizing each of your cover letters !
Tip no. 5 – Ask for advice and have your text proofread by someone you trust
Once you've finished writing your cover letter in English, proofread it. Try to take a step back andassess the quality and coherence of your presentation. Don't hesitate to have it proofread by friends and family, or by students who have already successfully completed the exercise. If you can, ask a native speaker or bilingual person to correct you. Of course, you don't have to take on board all the advice and suggestions if they don't seem relevant to you !
Sample cover letter
Dear Admissions Officer,
Currently in the final year of high school and specializing in Economics and Social Sciences at Lycée X in X, I wish to apply for the bachelor in X at X University.
Through my classes as well as a variety of extracurricular activities, my high school has taught me the values of leadership, respect, trust, mutual aid and friendship. The demanding curriculum and emphasis on excellence at this school has also taught me to push myself beyond my perceived limits. My three years at X high school have challenged me academically and helped me develop perseverance, which has been key to achieving my goals. Eager to face the challenge of studying business in an international context, I am convinced that X University would be the perfect fit for my ambitions.
Studying Economics and Social Sciences over the past two years has given me a better understanding of the increasing speed with which our environment is changing and allowed me to better comprehend the many challenges that my generation will have to face, especially in view of the revolutionary impact of new technologies on our lives. This has fueled my curiosity to learn more about world affairs. I am therefore particularly looking forward to classes at X University such as "X" and "X". This year, I had the opportunity with my high school to participate in X activities, which reinforced my interest in X.
My high school also taught me how to try to make a difference on a daily basis. As a member of my school's environmental club, I am involved in efforts to make our school more environmentally responsible by holding workshops to encourage students to change their consumption habits. I am also involved in charitable associations, raising funds for the X Foundation on research against X and serving meals at X. I would therefore be eager to participate in project X at university.
Raised in a multicultural environment, I had the opportunity to travel to many countries with my parents from a very young age. I was able to take part in family exchange programs and summer camps in China and Australia. These experiences helped me discover many different lifestyles, cultures, religions, and histories. Thanks to these summer trips, I developed a particular taste for multilingual, international environments, where the exchange of ideas and culture is both insightful and humbling. Being part of University X's international community would thus be a unique opportunity for me to study management in the type of multi- and cross-cultural environment that I appreciate so much. Being immersed in an international environment would provide me with a rewarding learning experience and excellent academic training in one of the world's foremost universities.
Finally, my internship at company X gave me a taste for X and X. University X's many connections with the business world and the various business projects and internships offered at the end of each year would allow me to apply my knowledge in various organizations and functions.
With its global, interdisciplinary approach, which combines rigorous management training with liberal arts and languages and the openness and diversity of its student body, I believe that University X's bachelor in X program would equip me with essential skills and knowledge to succeed in today's global, multicultural and technologically driven world.
Thank you for your consideration of my application.
Yours faithfully,
Sarah Smith
Need help writing your UCAS personal statement ? So don't hesitate to consult our article.
Would you like to study abroad after high school? Don't hesitate to contact us to discuss your project!