Arnault Barichella studied the International Baccalaureate in a French Lycée (sixth form) before entering a Modern History degree at the University of Oxford. Since graduating, he has completed a Master's degree at Sciences Po in Paris, where he is currently studying for a PhD. Read on to find out about his university experience at Oxford!
PROFILE
NAME: Arnault
NATIONALITY: French
DEGREE SUBJECT : Modern History
UNIVERSITY: University of Oxford
HIGH SCHOOL QUALIFICATION: French Baccalaureate
COOL FACT: Arnault is studying at Sciences Po, one of France's 'Grandes Ecoles' (the most prestigious universities in France)
WHY DID YOU DECIDE TO STUDY IN THE UK AND WHAT WAS THE APPLICATION PROCESS LIKE?
Could you begin by telling us why you chose to study in the UK for your Bachelor's and which course and universities you applied to?
When I was in school, I knew I wanted to apply to universities abroad, so that I could study in English. I knew that there were some really good universities in the UK and the US, but given the high cost of studying in the US, my parents wanted me to apply only to UK universities.
I applied to 5 different UK universities to study History, and was lucky enough to receive an offer from all 5 of my choices: Oxford, LSE, UCL, King's College and SOAS. When I applied to Oxford, I had to choose which college I wanted to apply to as part of the application. Initially, I applied to University College, but in the end it was St. Peter's College that gave me an offer, which I accepted.
What was the admissions process like?
The first steps involved submitting my application online via UCAS and sitting a subject exam (for me it was the HAT, or History Aptitude Test). As part of the UCAS application I had to submit some basic details and then upload a letter of motivation (i.e., the Personal Statement), and a letter of recommendation from one of my teachers. I also had to write an admissions essay in English and send it to Oxford. The subject was the origins of the Cold War, which I had written about for my history class at school. Luckily, my application was successful after that first round, so then I was called in for an interview.
I had to sit two rounds of interviews: two at University College, then two more at St. Peter's College. One of the interviews focused on analysing historical texts and on History in general as an academic subject, as well as the methods of historical analysis. The professors also asked me several questions on the origins of the Cold War, in line with the essay that I had sent in as part of my application. Finally, since I am French, I was also asked to reflect on questions about French history and politics.
How did you prepare for the interviews?
Since my mother also studied for a degree at Oxford, which is what originally encouraged me to apply, she encouraged me to prepare early to so that I could make the most out of applying.
I actually began to prepare myself for the interviews when I was in Year 11, but it was only in Year 12 that I finally decided the subject I wanted to study was Modern History. Doing the International Baccalaureate had already prepared me well for the interviews. I also received coaching from the bilingual school and regularly read the British magazine, The Economist, to keep up to date on current affairs.
To prepare for an Oxbridge interview in the social sciences, I would strongly recommend reading The Economist! I also had the chance to sit a few mock interviews with the international careers guidance counsellor at my Lycée. However, I think that aside from preparation, success in the interviews will also come down to chance, since you will never know exactly which type of questions that you will be asked and how you will get on with the person interviewing you.
How did you feel about your interviews?
The interviews were difficult. Most of the questions focused on the content of the history classes I had taken in school through the International Baccalaureate. The interviews are also often a way for the professors to get a glimpse into the personality of the applicants.
For Oxford and Cambridge, the interviews are a key deciding factor in the admissions processes. I did better in the interviews at St. Peter's College where I was finally admitted.
I tend to progress well with practice and after the two interviews at University College, I was better prepared. I was more confident when I went to my interviews at St. Peter's. These interviews could be quite difficult for a shy person.
They are also looking to evaluate students' compatibility with the unique teaching style at Oxford and Cambridge. There were two or three professors leading each interview. One of the interviewers in my first interview at St. Peter's College later became one of my professors during my degree.
What offer did you finally receive from Oxford?
I received a conditional offer, meaning that I had to achieve 38 points on the International Baccalaureate (N.B.: today, Oxford generally demands 40/45).
Could you tell us a little about your UCAS Personal Statement?
I remember having to dedicate a lot of time to writing and editing my Personal Statement. I had help from my parents and several teachers at school, who re-read it to ensure that there were no errors and that the content was relevant.
CAN YOU DESCRIBE YOUR EXPERIENCE AT OXFORD?
I have very good memories of my three years at Oxford. It was a great experience and extremely enriching.
The tutorial system is unique (only a few universities worldwide offer this system) and life in the collegiate system is very enriching. I experienced a total immersion into the university world and I really had the impression of having lived through a 'Harry Potter' like experience. However, Oxford is a very small city, so after three years, I wanted to continue my studies in a bigger city like London or Paris.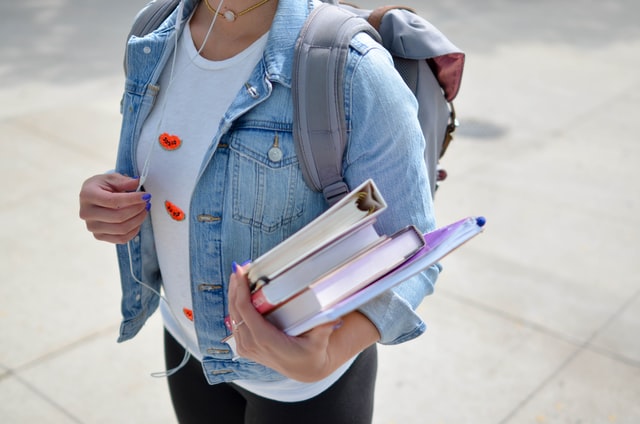 Were you accommodated on site at your college?
I made the decision to apply for accommodation in the rooms offered by my college during the three years of study, although some of my friends chose to live in a flatshare for the second year. I would really recommend living on college grounds instead of in a flat, if possible.
Are there any things that you did not like much about the British education system?
It seems to me that one of the main drawbacks of the British education system is the the way you are assessed: the grade you achieve at the end is almost entirely based on the final-year exams ('finals') at the end of the degree. I have actually seen people faint during their exams who have then had to be taken away urgently. I was lucky enough to obtain an unconditional offer from Sciences Po to study a Master's, which took away some of the pressure for me. However, I remember the exam period being a very intense time overall. In my opinion, this style of assessment is not very fair on students because it doesn't necessarily reflect the level of work you put in it over the duration of the course.
The tradition of assessing students solely through 'finals' is anchored firmly in the history of Oxford and Cambridge, so I don't think it's going to change anytime soon. However, these two universities offer the chance to submit a dissertation for assessment as part of the final year in certain subjects.
What was your workload like at Oxford?
The workload can vary. I had a lot of work in my first and third year, but less in my second year. However, I got the impression of having more work during my Masters at Sciences Po.
The British system consists of studying fewer subjects than is usual in the French system, and the the subjects studied are covered more extensively. In effect, the number of subjects is limited to one or two per term, so I didn't have the impression of being overwhelmed by the work that I had to do (except when revising for the final exams).
Did you get involved in any societies at Oxford?
Absolutely, I had been elected as treasurer and then president of the Oxford French Society, as well as Vice President of the European Affairs Society. I was also a member of the badminton club, and joined the Oxford Union, a very renowned debating society. There are many opportunities to join societies, attend guest talks and participate in extracurricular activities within the university, and the student experience on the college level is also very rich.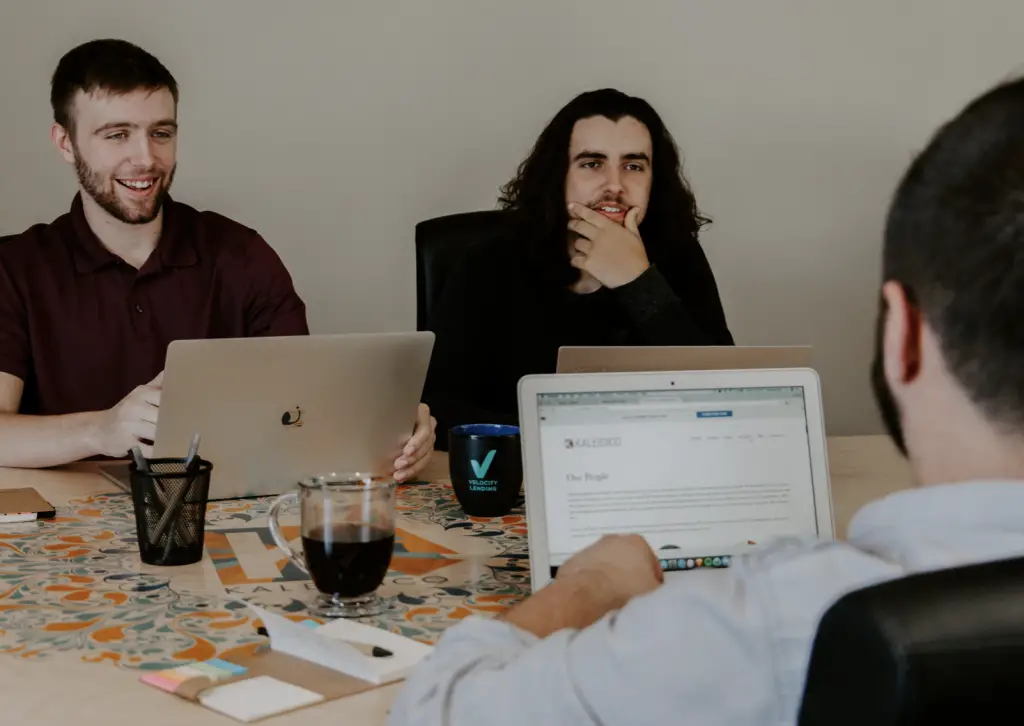 Do you think there are big differences between the colleges?
Each college has its own personality. For example, some colleges (like St. Peter's College) accept more international students. Some colleges also have a political orientation. For example, Christ Church is known for being conservative, whilst Wadham is considered to be more liberal. However, the differences are not massive, and most colleges work in quite a similar way.
ANY FINAL COMMENTS?
Even despite Brexit, Oxford and Cambridge remain, in my opinion, amongst the best universities in the world. The collegiate system and the teaching method based on tutorials are quite unique. They provide an extremely enriching experience and a complete immersion into a magical atmosphere during the three years of study. To conclude, I would really encourage everyone who has the academic ability to do so, to apply to Oxbridge, both for academic reasons and for the exceptional experience that it represents.